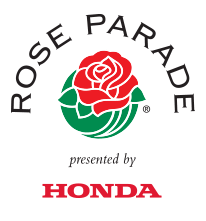 Check Out San Diego Zoo Wildlife Alliance in the 133rd  Rose Parade®!
Click here to experience the majesty of San Diego Zoo Wildlife Alliance's float.
With the 133rd Rose Parade's theme of "Dream, Believe, and Achieve," San Diego Zoo Wildlife Alliance shared with the world how we work with global partners to save wildlife worldwide—presenting our first Rose Parade float since 1996. 
Our float, "Creating Wildlife Allies," illustrates the interconnection between wildlife, people, and ecosystems. We know that a world where all life thrives is only possible when we work together: local communities, governments, conservation organizations, our global supporters, and wildlife explorers of all ages.