We're Hiring!
Come work at a place that is world famous! Working at the San Diego Zoo or San Diego Zoo Safari Park is a fun and rewarding experience—and job openings are available now. Want to make magical memories for millions of guests AND help save wildlife around the world at the same time? Apply here!
If you are looking for a job that is active and engaging—at a place that's truly like no other, where you can make a difference for wildlife every day—then we are looking for you. See below for open positions, and details on our fabulous perks for all employees!
We have hundreds of job openings at the Zoo and the Safari Park, in areas like:
Catering
Food Service
Merchandise Retail
Park Operations
Guest Services
Security
Facilities/Buildings and Grounds

We are looking for candidates who are:
Friendly individuals with excellent communication skills
Able to work in a fast-paced environment
Comfortable working indoors and outdoors in all weather conditions
Able to work in a diverse team environment
Flexible with their schedules
At least 16 years of age.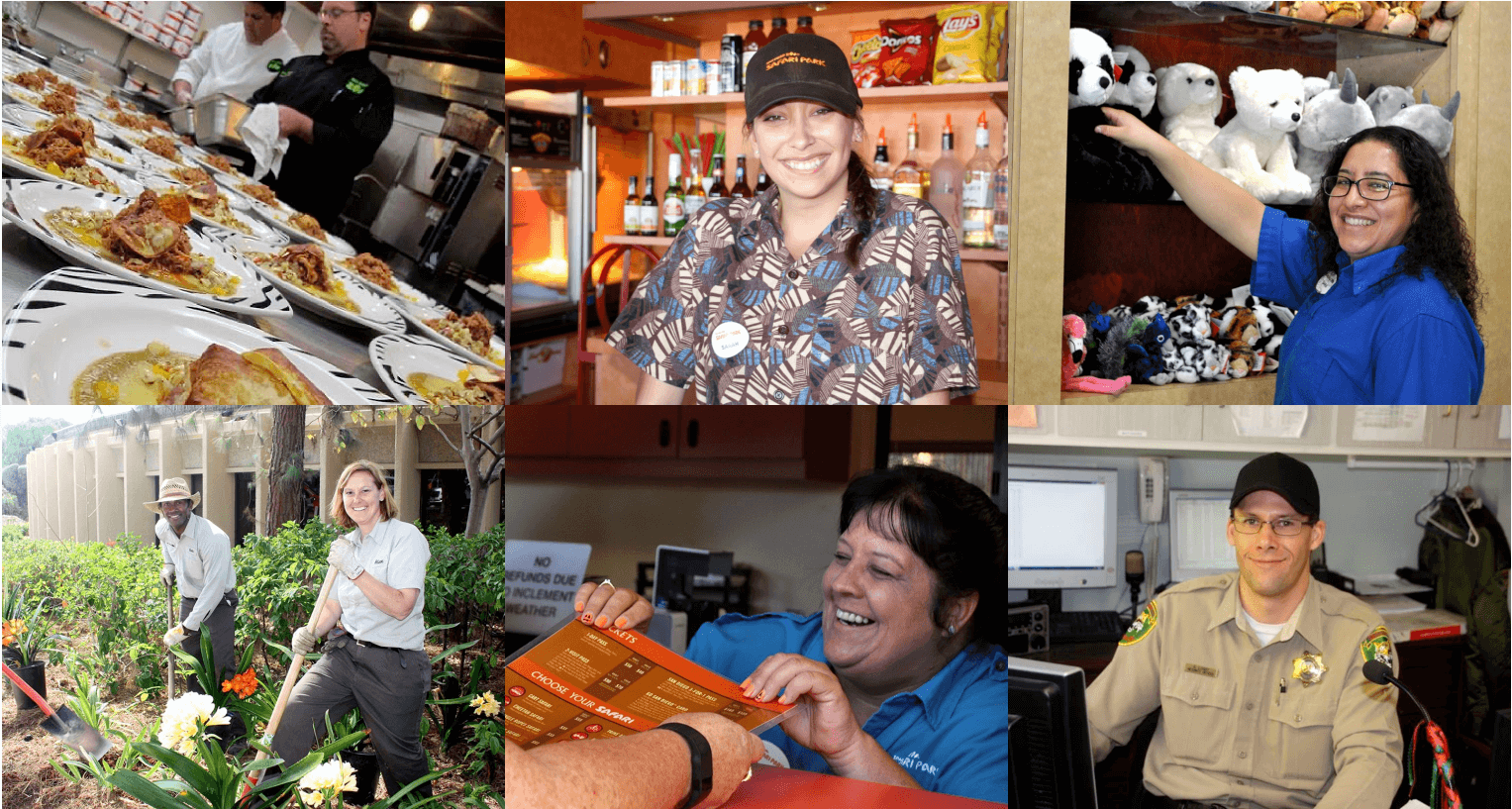 And don't forget about the perks and discounts! Employees receive:
Free admission to the San Diego Zoo and San Diego Zoo Safari Park
Family passes and complimentary tickets
In-house discounts on merchandise and dining
Free employee parking
Work on grounds, with our amazing wildlife!