Paul A. Baribault
President and Chief Executive Officer
"The world is interconnected. The health of wildlife, and ecosystems, are tied to our own human health. The challenges wildlife face today are unprecedented, and, we can drive change for the future if we work collaboratively with partners worldwide. At San Diego Zoo Wildlife Alliance, we have the unique opportunity to bring our global work home to empower our guests as we create allies for wildlife, every day."
Paul Baribault serves as the President and Chief Executive Officer for San Diego Zoo Wildlife Alliance, a nonprofit organization and leader in wildlife conservation, health care, science and education. His team leads cutting edge conservation work across six continents, collaborating with hundreds of partners around the globe to save wildlife. And, they bring their work home to share with guests at the San Diego Zoo and San Diego Zoo Safari Park, inspiring the next generation of wildlife allies. He is responsible for leading the pursuit of the organization's mission of driving impact for wildlife conservation and a vision to create a world where all life thrives.
Baribault began his leadership role as President and Chief Executive Officer of San Diego Zoo Wildlife Alliance in 2019. Previously, he worked at The Walt Disney Studios as Vice President of Animation Marketing Operations and Strategy and General Manager of Disneynature. Baribault co-led theatrical film campaigns for Disney Animation Studios, Pixar Animation Studios, and The Muppets. He led strategic campaign planning, marketing, creative development, media planning and placement, digital and social media, publicity, promotions, research, and finance. He also oversaw all aspects of the Disneynature film label, including marketing, feature film production, and brand development. He was instrumental in the creative development and leadership of the first 14 Disneynature films. And, it was there where he built an understanding of the challenges facing wildlife today. In his work with Disneynature, Baribault pioneered the connection of conservation projects to films, collaborating with leading nonprofits to plant millions of trees and protect millions of acres of land for wildlife worldwide.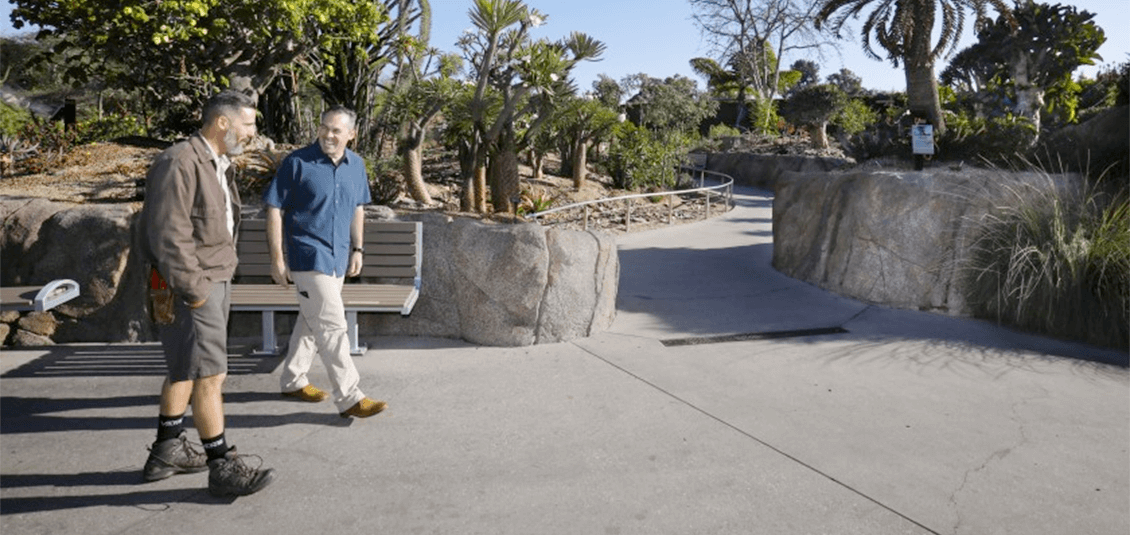 Baribault has a long, committed history as a conservationist. He serves a chair on the board of directors for The Jane Goodall Institute, is a member of the executive committee of Jackson Wild (a conservation summit and wildlife film festival), and executive chair of The Aspen Institute High Seas Initiative.
Baribault earned a bachelor's degree in political science at Stanford University and an MBA at the University of Southern California. He was honored to represent the United States as a member of the U.S. National Luge team at the Junior and Senior levels, winning Junior Nationals in 1991 and narrowly missing a spot on the 1994 U.S. Olympic Team. He also served on the board of directors of the United States Luge Association until recently. He enjoys traveling, volunteering, athletics, and spending time outdoors in nature with his wife Emilie, and their three daughters.